Welcome to Agriturismo & Scuderia della Valle
We will welcome you to our structure to make you live unforgettable holidays and celebrations. 
We're located a little over half an hour away from Bergamo and an hour away from Milan and Sondrio.
Alongside the farmstay you'll find stables with more than 20 horses and a wide oasis where you can find barnyard animals, llamas, alpacas, owls and more birds of prey.
The people of our team, great lovers of nature and skilled teachers, will accompany children in exciting activities in the woods and with animals. Fun guaranteed!
Lola and Mauri are the owners of Agriturismo & Scuderia della Valle. They are two people with a purpose: to bring value to their little corner of the Imagna Valley. The stable and the oasis for the animals are located in the luxuriant nature; the farm stay offers hospitality and tasteful food.
Lola and Mauri guide an activity that is continuously expanding. Little Alessandro's smile is their most wonderful reward. 
Giving her desire to live side by side with nature and horses, Lola decides to found Scuderiadella Valle. There are only some foals and a small space for a bar, but she looks towards a bigger project.
Today the stables have wide boxes where the horses live. Long- or short-distance ridings, for beginners or experts, will make you live unforgettable feelings in the company of these wonderful animals.
Horses, llamas, alpacas, birds of prey and all the other animals live in wide spaces and in harmony with the surroundings. The different areas have been created to make you live special experiences: the horse-riding paths, the birds of prey corner, the farmyard with barnyard animals.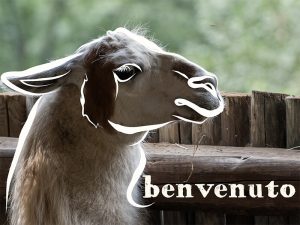 In this Scuderia della Valle's new site you will discover everything the farm stay offers to its customers, from the possibility of an overnight stay
Read more...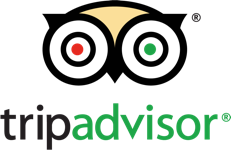 Read all our clients' reviews on Tripadvisor,
a travel portal known in the whole world.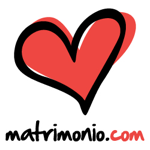 Many couples have already lived their wedding day at Scuderia della Valle: read their opinions on the wedding portal Matrimonio.it.
Instagram
#ScuderiaDellaValle
Via Valsecca Bassa, 2
24038 Sant'Omobono Terme (BG)
Località Valsecca
+39 035 85 20 07
info@scuderiadellavalleit.trasferimentiaruba.it
prenotazioni@scuderiadellavalleit.trasferimentiaruba.it
From Tuesday to Sunday
08:00 – 22:00
Closed on Monday